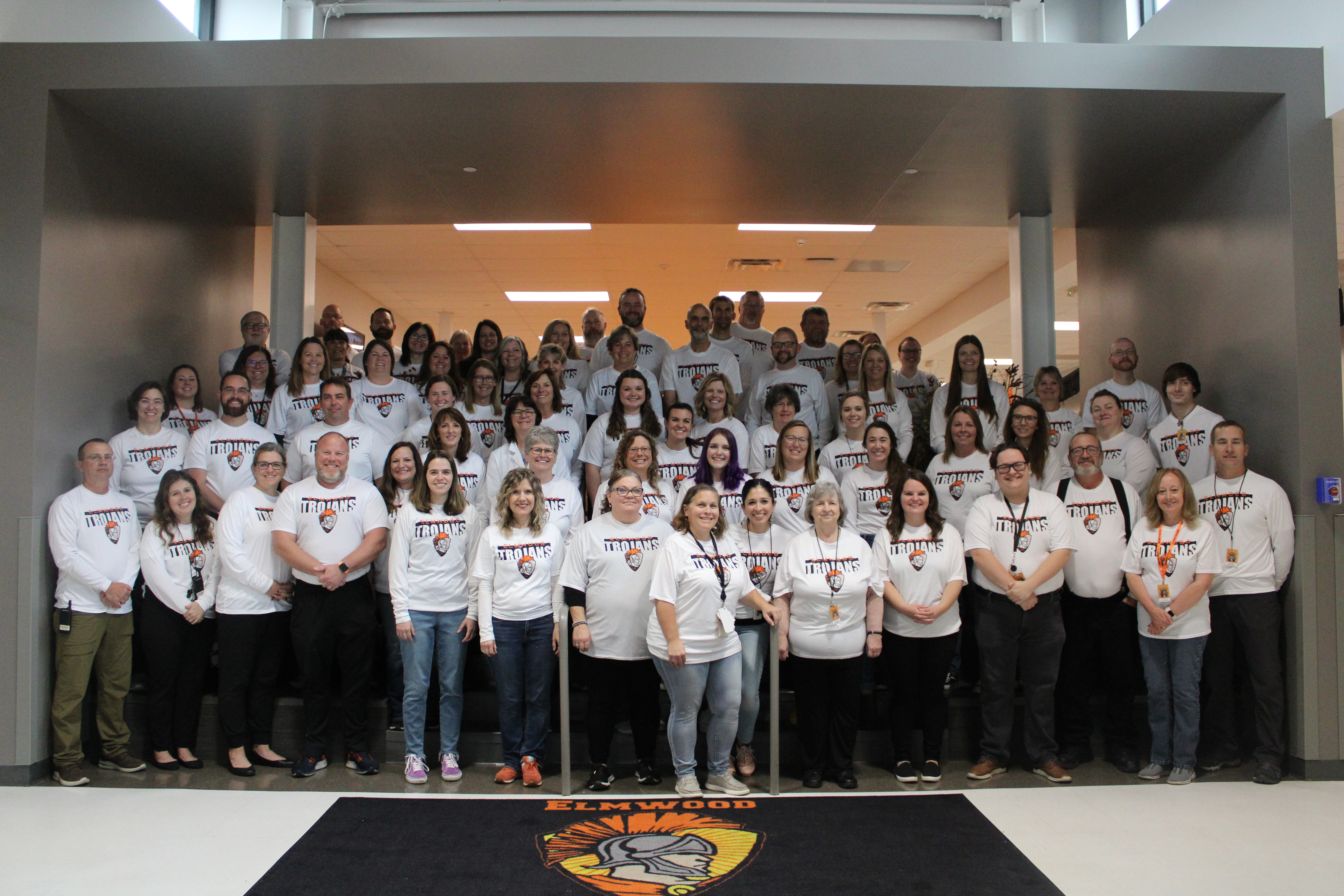 ABOUT ELMWOOD COMMUNITY SCHOOLS
Award winning educational environments, focused on the most successful academic outcomes; academics at Elmwood Community Schools support Illinois Common Core Standards and College and Career Readiness. Our students leave our hallways ready to enter college or join the workforce with the necessary skills required for success.
​To learn more about our Academic Excellence, visit:
21st CENTURY LEARNING COMMUNITY
Elmwood Community Schools is a district dedicated to shifting educational practices to adapt to technological advances and an ever-changing workforce. This includes ensuring all of our students learn with digital devices through a one-to-one program where each student has a Chromebook; but our focus on technology only begins with a device in each student's hands. We're creating expert teachers through technology integration and we're committed to reshaping the educational landscape to fit the needs of a 21st Century learning community. Our staff are working tirelessly to upset the status quo. We believe our students deserve nothing less.
To learn more about our Technology, visit:
Elmwood Community Schools offers a wide range of Athletics and Activities for students to engage in outside of the normal school day. Our comprehensive Athletic and Activity programs promote cooperation, teamwork, strategy, leadership, physical fitness, and prepare students for real-world social structures. And, of course, our Athletics and Activities also provide an outlet for students to have fun!
​To learn more about Athletics and Activities at Elmwood, visit:
Students at Elmwood Community Schools can benefit from two major scholarship organizations. The Elmwood Educational Foundation (a non-profit, tax-exempt organization) was established in 1990 to provide scholarships to Elmwood High School graduates. To encourage positive efforts by the students and to help them achieve their potential, the Educational Foundation Board developed an objective point system by which all students can accumulate points toward scholarships. Approximately sixty percent of the points can be earned academically, with the remainder through school and community involvement.

Founded in 1993, the Marie and Margaret Ekstrand Educational Trust was formed by the Ekstrand sisters who lived in the Elmwood community and were lifelong educators. It was their vision that this trust would provide scholarship grants and financial aid to assist deserving graduates of Elmwood High School who elect to pursue college, university, trade or technical education.

Since 1991, the Elmwood Educational Foundation, the Ekstrand Trust, and other local organizations have given over one million dollars in scholarship funds to the graduates of Elmwood Community Schools.
To learn more about scholarships at Elmwood, visit:
The community of Elmwood is located in western Peoria County. Just thirty miles from Peoria and Galesburg, Elmwood offers its citizens the benefits of a peaceful country setting while providing easy access to some of Central Illinois' largest cities.
Home to businesses, organizations, and churches, Elmwood prides itself on community involvement. Participation from local civic organizations make events like the Strawberry Festival, Fall Festival, and Christmas Walk enjoyable for local citizens and out-of-town visitors alike. The enthusiasm of the Elmwood community reflects the dedication and interest our citizens have in preserving the heritage and beauty of our town for future generations.
To learn more about the community of Elmwood, visit: